Today is one of my infamous "mental health" days off of work. This is how I use my vacation, amoung other things. I worked until noon yesterday and did warn that a MH day would probably be forthcoming.
Yesterday was the preliminary hearing which was waived for the actual court date in June. Megan has to pay $75 for a psychological evaluation as to possible alcohol addiction. I don't believe there is one. She also has signed up for court ordered driving classes...$325. She has applied for the ARD (alcohol rehabilition program). The officer offered probation and classes; no criminal record. The arrest and sobriety tests were without a kink. Our police force here is highly trained. She went to the police station and was finger printed and had mug shots taken which will be returned to her when she successfully completes her probation; which she will. Her licence will be suspended 60-90 days. The fines will range between 1,000 to 1,500 dollars. She will start to work when she gets back from Asia and should have them paid off before school starts. Besides the outburst on the weekend, I do see some signs of maturity emerging.
Now onto daugther #2...Becky. This has been bugging me for months now. I can't stand her boyfriend. I never met him which is one reason that things are bothering me. He's in the Ph.D program with her. Blonde, cute, babyfaced and intelligent. (I have seen pictures of him.) I was thrilled at first because she found someone who was goal oriented and a hardworker. But dang, he is more than weird and has some weird beliefs. First one....he won't meet parents until he's been dating a girl for 90 days...say what? He couldn't come here in Jan. with her because it wasn't 90 days yet. Strike one. She's not permitted to meet or become friends with any of his friends because when you break up, it's awkward. Strike two. He never, ever goes to her house. She has to go to his when they go out. Strike three.
The strikes are adding up faster and faster. Megan and Joey and I were at Chili's yesterday after the hearing. We discussed this, as Becky tells each of us different tidbits.
I've posted this picture of Becky and Ray before from last summer (pre new BF). Ray is not her boyfriend although Ray should be. He adores Becky although Megan says he's not interested anymore...blah...he is. Ray goes to the same church Becky went to. She doesn't go now because M is controlling that also. Ray ran into Megan twice last week and asked about Becky and what Megan's opinion was of M, the BF. Megan spared nothing. Ray has some huge concerns also. LOL...why am I the only one to see that Ray and Becky are meant for each other? He puts a smile on my girl's face like none other. I've seen him comfort her in church when tears flowed. Megan and I are getting Becky back into church. I'm starting this weekend.
So, once again, my daughter is on BF #3 who once again is a control freak; just very educated and good at concealing the fact he is doing it. He's controlling the amount of time that she is allowed to spend with her own friends and causing alienation. I hate that. She's 26 now and a big girl but can't break the cycle of having a controlling father in the house for 15 years. In essence, I've brought much of this on for staying far too long in that atmosphere.
I'm sure "M" will break her heart and move on. I hate to say that I hope this happens soon. Becky is on Blogspot now and just sent me her link. Ugh...I read it, commented, and my concerns grow stronger.
Never much peace in the valley for mama's.....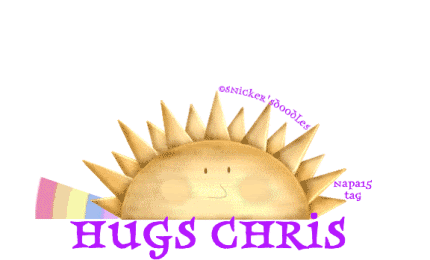 (Thanks, Lisa Jo, for sending me this tag!)