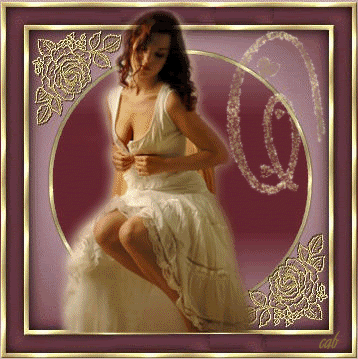 LOL...yep that looks just like me. Keeping my fingers double crossed that my DSL woes are gone and forgotten. My guy from Embarq was here by 8:00. He installed the splitter and put a phone jack right beside my computer and hooked it straight into the line outside. If this doesn't work, the PC line techs need to come and do a complete wire investigation. It's definitely not my PC. My gift from Embarq is the installation of the jack by the computer, which is not part of the line protection. I knew this because the guy last winter was going to give me a "bargain" and do it for $90 instead of $150. It was done for nothing today and all further work will be done for nothing if this fix isn't a lasting one. The last guy also told me my basement was "ripe" which did me in. I was prepared today to tell whomever to do their jobs and keep their mouths shut. Of course, my basement is 90 years old and damp. But I'm feeling feisty today. The house is a bit cluttered but clean so leave the judgments at the door. The guy today was very nice and very thorough, and Grizzly loved him which is a very good sign. Anybody that Grizzly loves immediately usually does very good work for me.
Megan is home for the week for Thanksgiving. We are doing lunch today, which may end up being an early dinner before she goes to work. She is ill with some infection again. I know her thyroid is off because she is exhausted. She says her one roommate will not allow them to keep the furnace above 50 degrees. She said the last gas bill was only 40 some dollars. Lord, have mercy, this child is going to wither away and die in those temps. A natural gas bill that low is unheard of this time of year.
She is in good spirits, otherwise. She said for once I actually picked out a decent car. Coming from Megan, that is a huge compliment. Uh oh....I really would prefer she didn't drive it much because she racks on the miles.
My SIL called about Thanksgiving today which will have to be a whole other entry. We are going because of my mother....period. Big brother will be in for the shock of his life if I pull up in that car. ROFL...I might just have my camera ready and waiting to snap the look on his face.
Well, I'm off to enjoy my Saturday. I might try one last ditch effort to unclog my bathtub and then give my handy dandy Randy, the plumber, a call.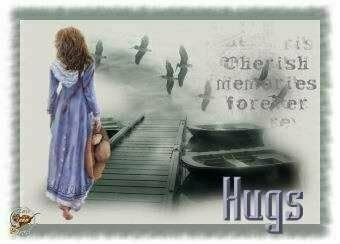 CHRIS