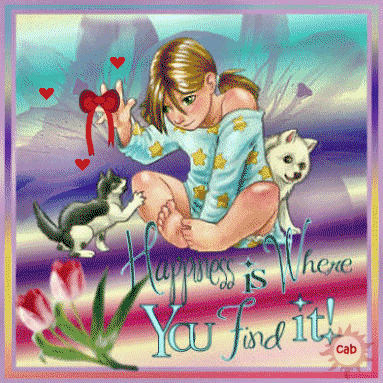 I want to say congratulations to all the Vivi award winners! I've been MIA this past week due to PC problems and connection issues. Thankfully, unloading a couple of thousand graphics and tags that I hadn't even seen in ages cured my PC. The connection problems are a nightmare. I'm hoping to stay connected long enough to make this entry.
I apologize for not getting around to visit journals much this past week although when I was able to stay connected, the darned journals were unavailable. I called Embarq today. LOL...I'm not nuts. They had me sign online and could tell that my modem or my phone line is not holding a connection at all. Whoo hoo, they are finally sending me a whole new modem kit. I asked if the fact that Fed-Ex delivered it last January, and it sat on my front porch with no roof in freezing snow and rain for two days would have damaged the modem. No doubt about, he said, and was quite shocked that Sprint told me to dry it out and install it. I've had slight connection problems from the first day. It is being sent UPS this time so if I'm not at home, I will pick it up at the drop off center.
So, the Vivi's are over and a sigh of relief is being breathed for the most part. Jackie had no choice but to post the results in the journal. I haven't been able to stay online long enough to send e-mails let alone host a chatroom. I think Jackie has borne the brunt of the complaints and fussing. Actually, I know she has. Jackie is such a sweetie and feels so bad when feelings get hurt. She has worked endlessly and tirelessly to try and make things right for everyone. Some can't be assauged. Of course, mistakes did happen. We both made decisions to try and correct the mistakes fairly to everyone. And, of course, some were not happy with the results. Pleasing everyone is an impossibility. Doing your best to correct oversights is all we can do.
The tags are just about done. Please be patient as I'm not sure how many I'll be able to send with my connection the way it is. I'm hoping to get them out tomorrow but any mail I send with pictures causes my modem to fail.
I also want to thank each and everyone of you for making my birthday such a great experience this year. LOL...I finally got around to reading all my cards today, at least I think I did. I hope I didn't miss thanking any of you. Your comments made the day all the more special. I thank you from the bottom of my heart. It's been a rough couple of weeks in our household but Megan is thriving and feeling at peace. Prayers are working.
I think I shall try and save this or else I will be pulling my hair out. I will be around to visit as much as I can.
Oops, if you have a tag request in my graphics journal, I have them done; I just can't get them sent at the moment. Yikes, this is just driving me crazy and upsetting my whole routine.
Keeping my fingers crossed that by the middle of next week all will be back to normal.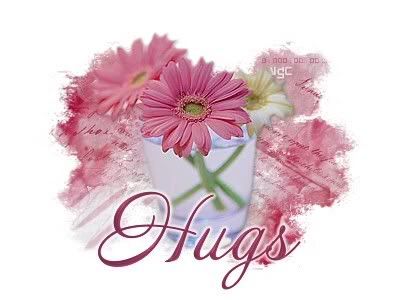 CHRIS