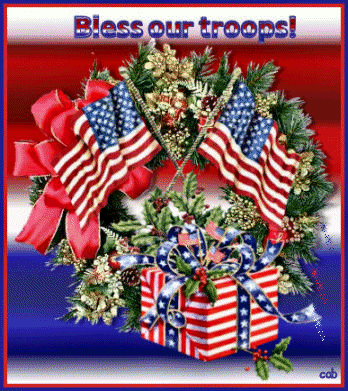 I got this link from Jackie who got it from Missy. Xerox is sending post cards from us to the troops serving our country. Click on the link and pick a postcard and message and submit. The postcards appear to have been drawn by school children and are adorable.
You can pick out a thank you card and Xerox will print it and it will be sent to a soldier that is currently serving in Iraq. You can't pick out who gets it, but it will go to some member of the armed services.
Please spread the word as it has to be so difficult to be in Iraq at Christmas away from loved ones.
It only takes a minute to send one. Let's all band together and spread some JLand love, cheer, and support to those serving our country. That's the least we can do.
HUGS to all....CHRIS