As a Christian, Easter is the highest holiday of the year. It is the culmination of the prophecies of the Messiah resurrecting to save our sorry souls.
It's a quiet, cold Easter morn with snow on my car again. A local church service is on tv in the background with some awesome music. Becky and Joey are in Pittsburgh; Megan worked until midnight last night. She came home; we talked and watched tv. I need to get her up soon for church. We are meeting later at my mother's today for dinner. Of course, my brother and SIL will be there but that doesn't matter anymore. I'll take some pictures.
It is the small things in life that count. The reaching out and touching of others who lift our spirits and support our heartaches.
I went into my archives and read some entries from last year at this time. I had been bitterly disappointed at the loss of a huge promotion not realizing that within a month, another huge promotion would be posted in another division, and I would get it.
Megan would be diagnosed with cervical cancer; only to have it miracualously disappear and turn into mild dysplasia. She would also test the limits of the law. Through my trials with Megan in the past month, I have heard from two old friends; one from a message board and a journaler who gave up her journal a while back; both whom I've missed so very much. A simple e-mail from a long, lost friend can make all the difference in the world.
My agnostic, scientific Becky has found her faith. This has totally blown my mind. This child absorbed absolutely nothing; I mean nothing, in all her years in church and Sunday school.
My dear Joey who has struggled with jobs and interviews found out he loved welding. He took the Steamfitter's Union test which was extremely difficult. He says he failed but really 200 took the test. They interviewed the top 50%. He only missed the cut off by 9 people. Pretty darned good, if you ask me. How did he find out what he scored? He called the testing coordinator which was a huge step on his part. Very few, if any, pass the test on the first go round. I continue to pray that Joey will recognize his self worth. Joe, I know you're reading this. I'm very proud of you!
I continue to pray for those in Jland who are suffering right now. There seems to be an epidemic of illnesses running rampant.
My computer...lol...thought I'd forget it, hunh? I found out something from an AOL tech, of all people, yesterday. The McAfee pop up I'm getting is actually from McAfee, not AOL. I was led to a stand alone program by Avert, which is McAfee, called a Stinger. Lord have mercy, this program is for viruses that the virus scan misses. I couldn't download the latest version because it's a weird zipped file. I'm biting the bullet and looking for a pc geek. I'm also dumping AOL's security center, which has served me very well but not anymore. All I can say is free is not always better. I'm dumping the 10.95 a month. I can't see the purpose in continuing to pay for substandard service.
Anyway, I hope that all of you who celebrate Easter have a beautiful day with friends and family. Also, wishing my Jewish friends a Happy Passover.
Blessings! Ending with the words to one of my favorite old time hymns. The purple words bring me to tears continuously and were words I lived on during the dark days of depression.
I know that my Redeemer lives;
O the sweet joy this sentence gives!
He lives, he lives, who once was dead;
he lives, my ever living Head.

He lives triumphant from the grave,
he lives eternally to save,
he lives all-glorious in the sky,
he lives exalted there on high.

He lives to bless me with his love,
he lives to plead for me above.
he lives my hungry soul to feed,
he lives to help in time of need.

He lives to grant me rich supply,
he lives to guide me with His eye,
je lives to comfort me when faint,
he lives to hear my soul's complaint.

He lives to silence all my fears,
he lives to wipe away my tears
he lives to calm my troubled heart,
he lives all blessings to impart.

He lives, my kind, wise, heavenly Friend,
he lives and loves me to the end;
he lives, and while he lives, I'll sing;
he lives, my Prophet, Priest, and King.

He lives and grants me daily breath;
he lives, and I shall conquer death:
he lives my mansion to prepare;
he lives to bring me safely there.

He lives, all glory to his Name!
he lives, my Jesus, still the same.
oh, the sweet joy this sentence gives,
I know that my Redeemer lives!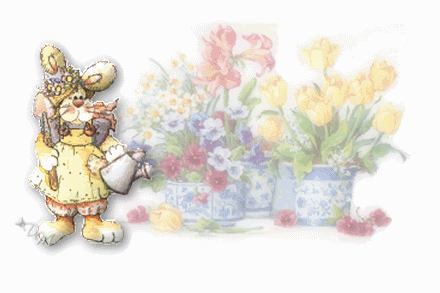 CHRIS