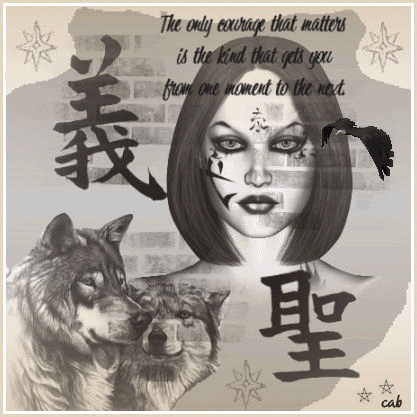 A draining week I had this week. I just hate to moan and groan when so many are dealing with far more problems.
For the past few months, I've felt like I'm swimming upstream against a strong current. My finances are always a train wreck. Sometimes it feels like an endless battle to keep afloat. I almost lost my sanity this past week. I'm just tired of fighting what I feel is a battle I'm not winning. I almost lost the battle to survive on my own. I came very close to just cleaning my house and selling it.
I did talk with my mother. She asked my brother about the deed. His answer was that it was in both his name and hers. Of course, I don't trust him one bit and have many reasons not to. I looked it up online. It is a joint deed in my mother's and his name. I can't fathom why it was done that way but it's better that she still owns half of the house. My next battle is the will. My mother just cannot see my brother for what he is. My mother is 87 and sharp as a tack but she is just tired. She was in a car accident Good Friday. A 92 year old lady and her collided. Not much damage and no injuries but this just did my mother's nerves in.
My old Cutlass blew the coolant hose on Wed, and Joey had no transmission. The car was towed and the hose replaced once again. The tranny is on borrowed time. I'm beside myself with this because Megan will need a car to get to and from work this summer. Her hearing is this coming Thursday.
And, once again, I had a conversation with my dad who died in 1994. I also prayed to God that my dad could hear me. I threw myself down on my knees and prayed that my courage and strength would return. I continually pray that my brother will find religion and let go of the evil. My mother is not getting any younger. He wants to be in control. Nuff said.....
The only bright spot was that I finally figured out my pension category. I severed my federal employment when I had Becky. I went back too late to get Civil Service back, or so I thought. Whoo hoo...I elected Civil Service offset which I had no idea what it was or how it worked. We got an explanation this week through e-mail. I will get my full Civil Service pension with an offset from SS when I reach that age. I know this makes absolutely no sense to anyone but I was looking at only Social Security which was dismal because I haven't paid all that much into it. I couldn't afford to put much into an IRA so I was looking at total poverty. Now, I can retire with 55% of my income when I get the years in. I have 8 years at least because of the time I took off with my children.
Sorry I'm so gloomy right now. I know things will rebound, or at least I hope so; they always seem to.
Just wanted to add that my heart goes out to JOYCE right now. She just lost her mother as most of you know and could sure use our prayers and support.
I have a couple of pictures from Easter. My BF and me and one of Joey and Megan. HUGS TO ALL...Chris
LOL at my shirt falling off but it was the best shot. Gotta keep that chin of mine up or else it's a double chin.