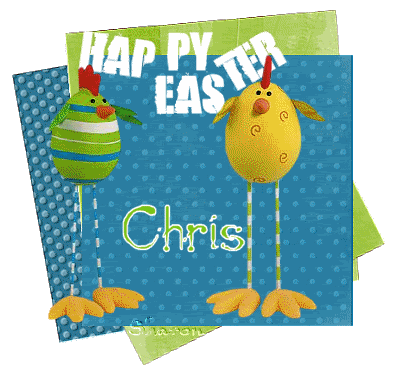 Thanks, LJ, for this cute, cute tag. If you don't see me around for a while, it's my computer and problems stacking up higher and higher.
Ms. Chris, the IT tech, decided to "fix" my computer today. Now, I have been told not to touch anything as I cause more problems. I've also been told when God handed out patience I was standing behind the door.
Restored my PC back to last week and had my documents but my security system was back to its old state of not updating. No problem..got rid of it and reinstalled. ROLF....it wouldn't take. Something about a damaged disc except I downloaded it off of AOL. So I restored the computer back to today. Yikes, my AOL 9.0 was gone totally. After too many phone calls, I had to go to Walmart for a disc. All they had was open ride. Talk about total confusion. Finally, I got the "real" techs at AOL since I still pay the darned 10.95 a month. I had to install 9.0VR. Now, I can't open my security center. It's updating and running but I have no idea how I would clean or delete a virus.
My PC is still under warranty but there are only so many things Gateway is capable of fixing. Anything to do with XP is a microsoft thing and they charge for tech support. Gateway thinks I should do a recovery which would totally take my PC back to the state I got it in when I bought it. I'm not ready to do that until I check and see just what is in my back up drive.
I have a total headache. I didn't feel that great today anyway and now I'm just so darned frustrated. I have to find a reputable computer geek. I'm not sure Becky can fix this mess.
I'm so far behind on journals, have tags to make and I'm not sure when I'll get them done, and have to call AOL one more time about figuring out the problem with my security center; not to even think that Megan's loan for Asia is totally screwed up. I hope it comes through before she has to leave. So, I'm off to bed before I blow a gasket.
HUGS to all....Chris