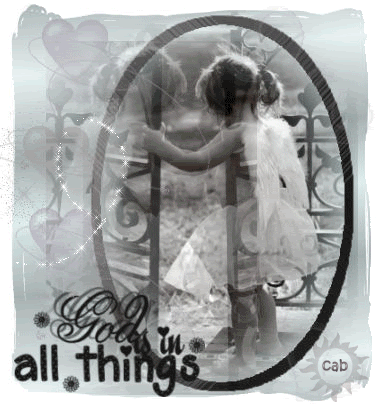 Not that I ever left but it was an exhausting week but I did make it to work every day. The 911 entries really did affect me also. It took a day or two to absorb it all.
I'm still fussing with my time management. It is so difficult to do all my errands after work when I was so accustomed to doing most of them on Wednesdays. This old dog is having a hard time learning new tricks.
Anyway, Joey had an appt. with the psychiatrist on Wed. He picked me up after work, and we went. I hadn't mentioned in my journal because I don't like to compromise him, and I know he reads this, but he has been pretty severely depressed this summer. He hit me with a bombshell in the car on the way....a good bombshell, nonetheless. He forgot to take his anti-depressant with him when he went to Ocean City in July for his vacation. Well, that would explain why he was depressed. No anti-depressants for a week. The second bombshell...he hadn't started taking it again because he was afraid to tell the doctor and didn't know what dosage he should start again at. The great news for now is that the doctor is keeping him off of it, at least for the time being. Joey's mood has been so much better the past two weeks. The funny thing is we were at the docs in August. The doctor was totally perplexed and was thinking of sending Joe for a consult with a colleague of his. The little stinker still didn't say a word. And he was so scared his doctor would be mad at him. Actually, the doc was ecstatic.
Today is my ex SIL's wedding. I'm a little bit bummed that I wasn't invited but can understand that my ex is far too unpredictable when I'm around. The kids are calling me non-stop. I can't wait to get some pictures to share. Megan and Becky's dresses are absolutely gorgeous. Joey and my ex MIL are walking my SIL down the aisle. The ex....lol....what can I say? He's not very popular with his own family.
I'm also getting some sort of cold or flu-like bug. It hit yesterday but today I feel like crap so I'm just going to lay myself down.
I'm way behind in my journal reading and plan to try and catch up today. I'm thinking the bug is probably what was making me sooooo tired this week. I was sort of afraid I was getting something because I usually am exhausted for a week or so before it hits...grrrrrr
Thanks for those who e-mailed me out of concern. I love you all! Don't forget about me....I'm still here....and do apologize that I haven't been visiting much.
CHRIS