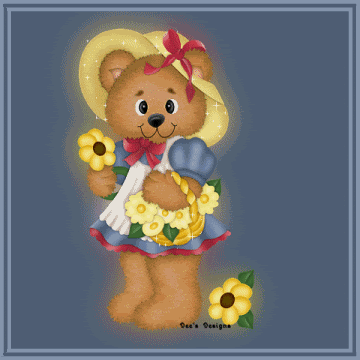 I was up most of the night feeling awful. I had a terrible sinus headache and felt like I was going to throw up. I still felt awful at 7 am when the second bus leaves. I called in sick one more day.
I got a prescription called in for a sinus pill. Worked wonders. Now, I really do have to go to work tomorrow. It's turned into a much needed mini vacation.
Joey, Megan and I spent all afternoon in the pool. It was 97 here today but it felt great in the water. I know a lot of places are in the triple digits.
I have some pics of us....
LOL at Joey's "farmer's" tan. He is leaving for Ocean City, Md. on Thursday and is working on getting the white areas conditioned.
Typical boy...Joey broke the "noodle" already.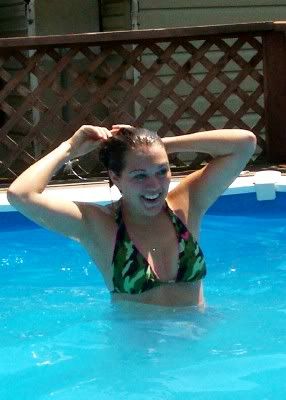 And I really totally hate to put my picture here but the kids said they wouldn't let me take theirs if I didn't. Now...rofl...I AM NOT SKINNY DIPPING. My bathing suit has a strap that goes around the neck but I don't use it coz I don't want a line.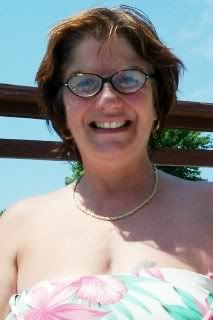 LOL...I look really sick now, don't I? Actually, my arms look like a lady wrestler's....grrrrrrrrr But it was a wonderful day off. I'm glad I did it. I never get to spend any time with two of my three children. I wish Becky could have been here. We had a blast. I'm still having a bit of a problem getting the pool crystal clear but it's improving and it's refreshing. The pond is totally sparkling today.
It was way too hot to grill outside so I marinated 4 lbs. of beef strips last night and bought a huge bag of frozen Chinese veggies and put it in the wok. Joey made his famous fried rice. Man, was it a good dinner also.
Megan is off at work; Joey is sleeping, and I need to do some laundry and dishes. I'm also having a problem with flys in the house the past couple of days. It's been driving me nuts. I'm swatting away. I think they're getting in on the side of my AC. After Sears had it out, the foam insulation came loose on one side. But I'm amazed at how much I've gotten done around here despite being sick. I would love to win the Powerball....no doubt about it.
Have a good one...............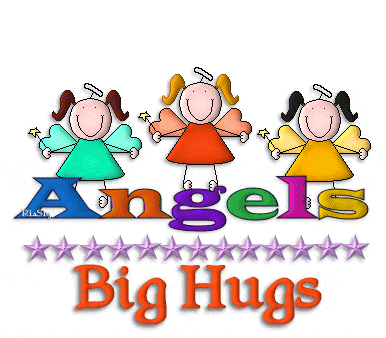 CHRIS