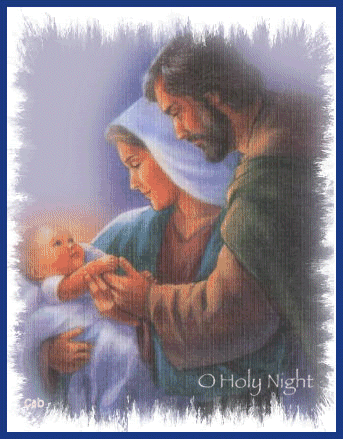 It's not the holy night yet but it is approaching. The best laid plans of mice and men seem to always intervene each year. I need to focus on just what Christmas means to me.
I was supposed to spend today with my BF, his mother and brother. Both he and his mother are suffering flu symptoms so it will be next Sunday. My children are off to Pittsburgh to spend the evening with the in-laws and the longstanding tradition that I have sorely missed over the years since a couple of years after my separation. They will have a magical time with their cousins and extended family which is very important to me that they continue. Megan is at Heinz Field as we speak attending the Steeler game.
Yesterday was a rough day for reasons which I won't go into here or now. I had a bit of a meltdown and will focus on steps to take after the holidays for remedy, if possible.
Many in JLand are dealing with first Christmas' without a dear loved one, injuries, fires in their homes, etc. Nothing that severe is going on here.
I still need to make a trip to the stores today...I need the good old gift bags which have saved this one here from the need of wrapping. I am also planning to scout the stores for my annual day after Christmas shopping extravaganza to plot my course of which store to attack first. I'm thinking it will be Target first, as usual.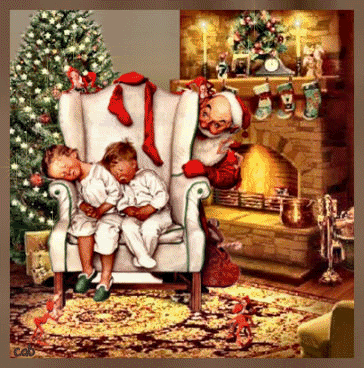 Tonight is the night little ones goes to sleep with thoughts of sugarplums dancing in their heads. LOL..we always had to incorporate Santa into the religious aspect. Santa was a Christian and delivered gifts as a way to honor baby Jesus. Ok...that's stretching it a bit but that was my way of dealing with my church's teachings at that time that Santa shouldn't be a part of Christmas. I still think fantasy is a wonderful part of childhood (even us "big" children).
Some have been asking what my BF is getting me. In fact, he was lamenting the fact the he is a bit short of cash and wasn't going to be able to get me much. I needed to remind him that he bought me the 32" JVC flat screen tv and spent hundreds on a new tv stand also in April. That was my early Christmas gift.
I still haven't heard from my mother about Christmas dinner tomorrow. She is cooking but it's always when my SIL can make it in accordance to her family's plans. I need to call and find out what is going on.
I am supposed to go to my mom's this evening. She lives 45 minutes away. My problem is the cataract in my right eye has progressed to the point that I can only drive short distances at night. I can't spend the night there because of Grizzly needing his meds. I'm really dreading this. My instincts tell me I may need to cancel this trip for safety's sake.
What I think I miss the most is the huge Christmas celebration that was always held at my old house with both sides of the family. This continued until my ex bought the old house off of me and I bought this one. There was a huge feast and tons of Christmas cheer.
Enough of my laments.....May all find the peace and blessings that surround this evening and Christmas Day no matter what the circumstanes are at this time!
Faith is what has brought me this far and will continue to travel with me into 2007.
Chris (Thank you, again, Lisa Jo, for sending me this lovely tag!)