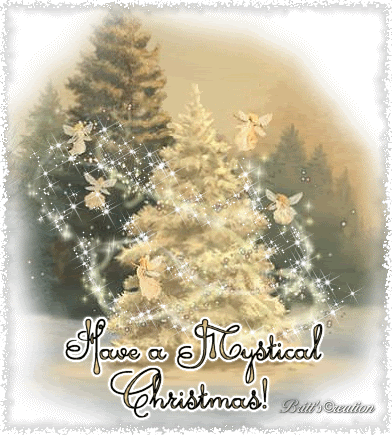 I'm thinking that this year it will be a total mystical Christmas for our family considering the miracle of Megan's tests. I still have a hard time believing that there wasn't a mistake made.
I also can't believe I haven't made an entry for a week. Life is so hectic. It's hard to believe that next week is Christmas. Where has the time gone? It certainly seemed to sneak up way too quickly this year.
The weather here is unbelievably mild...in the 60's. I'm not complaining a bit. LOL...I'm finally getting some outside lights up today. Joey is putting my spiral trees together that I got at Walmart. (Yes, Lisa Jo, our SuperCenter is super freezing cold. It was terrible in there today. Do they have the AC on?)
I'm kicking myself for throwing out the tree I always put on my sunporch. It was super dusty but I should have held on one more year so I could get a new one after Christmas this year. Live and learn. My sunporch just looks so drab without it.
And my bonus had a couple of hundred extra in it. I still won't have much left but it will pay for the car repairs and insurance.
I am taking Wednesday off to finish cleaning and shopping. I do a one sweep day of Christmas shopping. Thankfully, I don't have a whole lot to buy. My kids want money.....lots of luck. They will have to split what's left from the bonus which won't be a whole lot. This new car is draining the budget more than I thought.
But we've had many a meager Christmas since separation and divorce hit. My kids are the best. They are truly happy with what they get and work for what they want. Many Easters, we celebrated the day after. They would wait for me eagerly to get home from work that Monday and off to the store we'd go. 50% off; double the pleasure. I felt bad but they loved it. We still laugh about it. Thankfully, the extended family has provided enough at Christmas for what I lacked. One thing that is never lacking in this house is love and laughter.
Off I go to put some lights outside. Better late than never. I will be around later today and catch up on my journal reading, as I know I'm close to a week behind.
Love you all. I can't thank you enough for your prayers for Megan. Sheesh....such a miracle I'm still in awe.