Wow, I'm popping out the entries. I got my tree up and took a picture or 20...lol. My camera sucks or else it's the picture taker (moi) who doesn't know how to read directions. Not surprising because Joey had to give me a lesson with my new car today. I still didn't know how to use half the stuff on it. Anyway, the tree is up and lit. I put these stick things of berries in it because Mocha is fascinated with shiny beads and shiny garland and would drag the tree to kingdom come if I put anything shiny on it.
I got my collection of snowmen out and put them out in the living room and bought a small fibre optic tree to stick on the end table in there. My son likes that one because it's colorful and the lights flash like crazy. I also had to get a new tree skirt because Grizzly thinks they are his blankies and nestles in them every year.
So, it's beginning to look a little bit like Christmas here finally although I'm still not used to a small, not live tree.
Uh oh, I see a kitty under the tree who looks like she's up to no good. Later......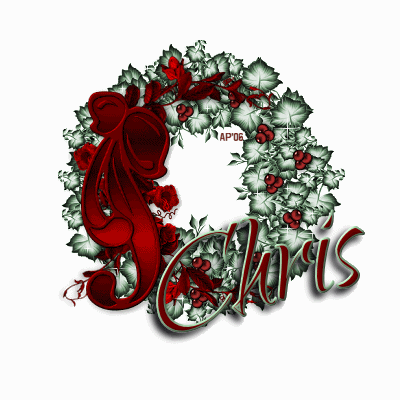 Thanks, Angela, Dazzling Designs, and owner of my PSP group for the tag above.