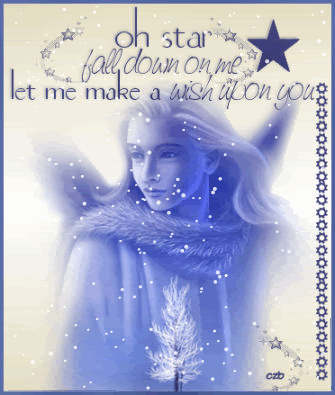 Thank the Lord, we only had a few squalls of snow move through yesterday. Saturday was pitiful. The news kept saying a dusting to an inch yet the snow started at 1 in the afternoon and went through most of the night. It was a fine, wet snow, prone to icing. My BF and I still went out as the Day's Inn is across the street from his place, and my car with the snow tires made the 4 mile trip without consequence. It was nice to get out and about and to actually get to see my BF again.
I think if I could wish upon a start right now, it would be my Grizzly that would be the recipient. I'm so concerned that his hip joints are just not rebounding. The vet doubled his Glyco-flex in October. Just not working too well. When I first started him two years ago on Glucosamine, it was almost a miracle. He was romping like a pup again. Not so anymore. He gets really stiff after he's been laying for a while. I can tell he gets sharp jabs of pain at times. It just breaks my heart. The deep snow is taking it's toll on him. I can still remember the young pup romping through all accumulations of snow.
I would go out and take more pictures of the ever increasing snow but really it's getting so old. We amassed 5-6 inches Saturday through Sunday morning on top of what is still remaining. The mountains of snow from the plows is getting higher and higher. There is a warm up on the way. This should melt some of the snow but I don't have hopes of seeing the ground beneath for a good while. I'm hoping to get the car washed today since the weather is supposed to be above freezing. Just heardthe news....grrr...hitting the 40's in the day but a mix of rain/sleet/now coming in Tuesday night....oy vey.
Yesterday, I spent most of the day driving myself crazy installing some new tricks in my PSP program. After literally hours of frustration, I managed to get the darned thing to open. ROFL..now I have to figure out how to use it. No simple task for this old lady.
Since I was up at my usual awakening time of 5 am, I think it's time to go back to bed for a while. Haven't decided yet what I'll do today. I could continue that neverending cleaning :(
Think Spring!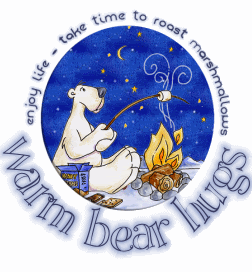 Chris