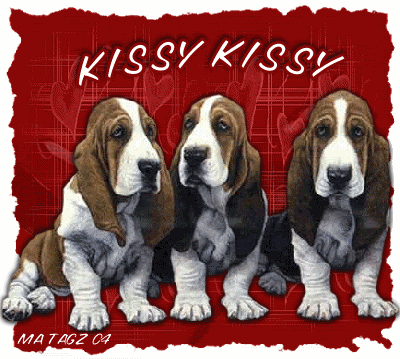 I wanted to post an update on Grizzly.....
Actually, he is doing extremely well. I'm pretty amazed. He took all his meds (his antibiotics, which I had to get into his system) with Alpo before I went to work yesterday. He gobbled the Alpo right off my finger which was a good sign. I mixed some Alpo and rice. I put a little in his bowl. He inhaled it so I give him a little more. LOL...he gobbled that down also. I didn't want to overload him with food because I would be gone all day.
Since it was monsoon type rain yesterday, Joey stayed at home. Grizzly went upstairs to find him after I left. Joe said Griz was throwing the food bowl around when he came downstairs so he gave him more rice and Alpo.
He only needed that one pain pill. I'm so amazed. His hips are getting bad again. I got the glucosamine chews from the vet. He didn't get his dose the first day. Last night I broke two chews up in his bowl. LOL..he gobbled those also. Plus he got a huge bowl of rice and Alpo again, which, of course, he also inhaled. He is still a little bit weak from the trauma and not eating for over a day.
Thursday was terrible. I never saw him so pitiful and in so much pain. The vet said he might try to tiptoe on the paws that he lost the claws in. I haven't even noticed that.
I know the prayers had to have helped him. He is an old pooch and bounced back so fast.
Thank you all so much for your thoughts and prayers. J-Land is the best!!!
Congratulations to those of you that were nominated for Vivi Awards. I'm working on the tags now and hope to have them to you by Sunday to display in your journals. Thanks for your patience.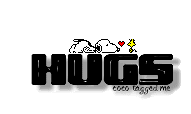 Chris & Grizzly Bear