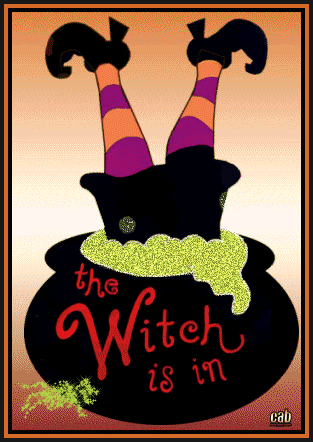 I'm supposing this tag is not a good beginning for an entry. Replace the "w" with a "b" and you've got me for the past day or two. But before I go off on a semi-rant, please keep my cohort and comrade, Jackie HOPE FLOATS, in your prayers as the wildfire in California is spreading and getting dangerously close to her house. My problems are really, really minor.
What is my problem....well, the girls will understand this....I can't get a hair appointment until next Saturday. I was croaking thinking I would have to wait until this Saturday. I need a cut and color badly; I mean badly. I can't stand to walk by a mirror. The girl who does my hair, and I won't let anyone else touch it, had the audacity to take this Saturday off. LOL..how dare she? Now, I'm missing my Wednesday day off again...boo hoo.
I'm in a total fuss. There is absolutely nothing I can do with it to make it look half decent. And to top it off, I got a zit yesterday right on the middle of my cheek; a huge zit. Now I'm way past PMS'ing. My BF insinutated so much yesterday. Does he not know female anatomy at all? I mean, it's been three years since I've had that sort of thing. I think that's the last time he'll say anything like that again. The Halloween party is this Saturday night at the Days Inn. Looks like I won't need to scoff up a costume for myself.
I have nothing to wear. I've gained weight, yep, my fault, and nothing, I mean nothing fits from last winter. I'm wearing a pair of big black cords and brown cords that I dug out of the back of the closet that I hadn't gotten rid of and one black skirt. ROFL...I just change the tops (which are getting tight) and the blazers or jackets. Chunky with ugly hair. At least if my hair was done, I wouldn't notice the chub as much.
Joeycalled me right before I left work yesterday. Lord, I dread when I see his number coming up on the caller ID. It's never anything good. The kitchen sink was not draining a bit. Well, I do have a wide assortment of plungers so I picked the one out that I used previously on the kitchen drain and took out my aggression. Fixed that sucker. Now, I need to work on the bathtub.
On a more serious note, I just want to say that I'm sorry for the fuss that has surrounded the Vivi's and to those who have been hurt by it. There is absolutely no excuse for anyone to hurt another and call it fun. It angers me to see something that should be fun and exciting get marred by pure cruelty. It also angers me that people are afraid to make entries in their journals for fear that they will be ostracized for it.
Hopping around a little bit, one teensy request, if you are newer to my journal, please leave me your link when you comment. Yeah, I'm lazy and short on time and AOL just doesn't leave enough space in the favorites for all the journals. I feel like I'm missing out on reading many journals because I can't find them.
Ok, that's it. I'm going to empty my mail box as I had the dreaded FMB (full mailbox) a couple of days ago. I'm also going to do a load of laundry. I'm wearing black cords today. I have to wash the brown ones. I guess I'll have to bite the bullet on Sat. and buy some big clothes.
Oops, forgot, my BF fixed the blinds. Seems Ms. Megan put up one of her Hello Kitty sheets in the window. I didn't notice because I wasn't turning the light on. I went to bed in the dark and got dressed in my old bedroom in the morning. My BF was cleaning the pond out front for me and taking out the pump. He noticed. Now, really, just how much more ghetto can the front of my house have gotten?
Take care all....