The move....can we say that everything on my body aches; even my fingers. Two trucks, five guys, three girls, two women, and 7 hours with numerous truckloads. My daughter is a packrat and comes by it genetically. Her father is the king of packrats. I didn't realize until yesterday that my ex SIL is also. My FIL was the absolute grandfather of packrats.
Becky has always hung on to her "treasures." Being a spatial person, she can load 40 lbs of "doo-doo" in a 2 lb bag. When she moved into this apt. two years ago, I went over a week later and tossed an enormous amount of stuff which, obviously, just made more space for my child to collect new things. Overwhelming but I did realize why her aunt hadn't completely moved out....42 enormous plastic containers had been moved; not counting how much was thrown away. I stayed away for quite a while until I had my anger under control. Now, I'm glad I did. Auntie was apologetic and also quite overwhelmed.
I couldn't do much moving because of rotator cuff problems in my right shoulder so I stayed behind and cleaned the apt. The oven, refrigerator, closets, bathroom...which is why these bones are aching. Considering the fact that Becky has three cats (hence, the tag at the top), her place was not bad at all; no kitty odor; just dust. LOL...she mustn't cook much because her oven wasn't bad either.
Miss Megan...now that child is just too much. Honestly, I don't think she did much of anything except boss the guys around and tell them where to move stuff. Joey said when he went to take her back to school, she was curled up on Becky's loveseat fast asleep. And, she dropped the bombshell that she is going to China in May for 3 college credits and had made the first $500 downpayment. Yikes, $2,700 more she needs. I told her she will need to have the school add some of that to her loan. Actually, I think it's a wonderful opportunity for her.
Now, this neighbor or whoever has been helping Becky...ok, I'm very thankful that she did all the things for Becky but......LOL....how do I word this? The woman got on my nerves sooooooo bad. Now, I can talk about my kids in a somewhat kidding but negative way, my SIL can, the family can, her friends can but back off lady! Biotch and moan all day. No one asked her to do this. Of course, I can say things sarcastically but they come off in a nice way. I can't explain it but I can manage to get my point across while the person just looks at me perplexed sort of getting the drift but wondering if they did. I'm thinking she knew exactly what I was saying.
The three cats. Ummmmm....Skittsy has been with Becky since I moved here. Skittsy is a kitty with catitude and lived with us the first year Becky was in college. She drove Griz nuts because she was not one bit afraid of him and tormented him relentlessly. Rosko is Mocha's brother; sweet and timid. Squeaks...rolf...I'm sorry but nobody likes Squeaks except Becky. He is the stray Becky took in. He is actually a beauty but enormous and looks like a female lion. I was vacuuming. He flipped out and flew out of the closet at me. Becky should have called him Squawks. I never heard a squawk so loud in my life. He also squawked at the top of his lungs when she put him down in the new place.
Becky is hanging in there. She was totally overwhelmed and burst into tears several times lamenting the move. This is her 7th move in 7 years. She moved twice once in a year. This wasn't a move she wanted to make. She looked lost. I made sure her kitchen stuff, bathroom stuff and bedding was found and put away plus her clothes. Megan made sure that the furniture was placed properly so Becky could walk around. I had no strength to drive 45 miles one way today to help with the boxes in her basement. Mama is going to spend most of her vacation time over Columbus Day helping.
I bought pizza for everybody. Becky went to Target after I left and church today. She seemed a little better but it is going to take her time to adjust. She is so fearful of the difference in the cost. This house is a bit more than her apt. The gas bill will also be higher for heat. I continue to say my prayers that this move was the best but only time will tell. I'm just praying this doesn't totally affect her studying and school. Not the best timing for something so major.
I managed to get to Walmart and get my shopping done today. I was tempted to use one of the motorized wheelchair buggies. I'm off to soak in the bathtub and give Becky another call. (Mocha is doing very well with her food from the vet's. It cost about the same as Eukanuba would have at the store. Keeping my fingers crossed.)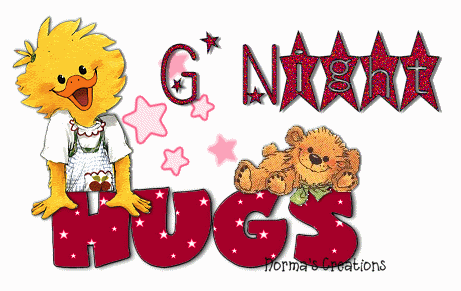 CHRIS