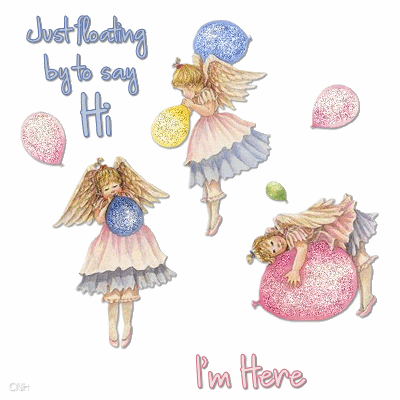 Not that this was in the plans for my week. I was hoping to get in a full week of work for once. Seems like one thing after another keeps coming up.
I solved the mystery of my tv problems. It should have dawned on me a little sooner. The outlet was replaced and the circuit sizzled in the breaker box twice when my BF was messing with it. I noticed occasionally my light on the deck was flickering when I took Grizzly out. My powder room light was doing it also occasionally for a week or so. Silly me thought they both were just getting ready to burn out. Sunday night close to midnight, it all came together. I was brushing my teeth in the powder room when the light started to flicker. At the very same time, the sound on the tv was fading off and on. I looked out on the deck; sure enough, that light was flickering. LOL...sort of a pun but the lightbulb came on in my head. It was that darned circuit that was sizzling off and on. Everything I'm having problems with it on that circuit. This is the same circuit that my previous AC caught fire on 5 years ago in the family room.
My BF said something about coming over and changing the breaker. This didn't make me comfortable. I called my electrician yesterday morning at work and left a message. He called back in the afternoon and asked me if lights were flickering and explained the symptoms word for word. He said he's sure it's because of the rain we've had that moisture has gotten into the box from the outside and fried the one circuit. Silly me asked why it was only one circuit. He said "for now." It happens to be the first circuit in the box. He's coming this afternoon to do an overhaul on the breaker box, if possible, which he thinks it should be and recaulk the outside area that it leads into.
I absolutely dreaded asking for another day off. I've had to take so many days off for things since June. This is a new job. Luckily, I had a lot of vacation time to use and still will have at least 2-3 weeks left. This is something I can't let go for any length of time. I'm gone 11 hrs every day. I can't worry that I'm going to come home and find no house. So, I'm rephrasing my term for myself. I'm not OCD; just vigilant.
Electrical fires are the main cause of homes burning down. It's not just the rundown homes that most think that burn down from this. It almost happened to me previously. Luckily it was my day off when it happened. Many of you have seen pictures of the wood in my familyroom. It's from an old barn and well over 1/2 half an inch thick. It burnt my hand at the time when I touched it. Joey pulled the wood off at the time. We have a fire extinguisher in the familyroom and put out the fire immediately. I shudder to think what would have happend had I not been home that day. Both kids were but they wouldn't have noticed. I did because a storm was coming, and I was unplugging the AC.
Megan works each night until well after midnight and sleeps until well past noon. Smoke alarms are good to a certain point but fires between the walls are so far gone before there is smoke.
New homes are also at risk because the contractors short cut on paying good electricians to do a through job. Pay the extra couple of thousand and have your own electrician do wiring if you build your own place.
Go around your house and check your outlets. If the plugs are the least bit warm, have the outlet replaced. I did this after my first fire. I had several "warm" outlets that my BF replaced, and the electrician inspected afterwards. This is something most never think of (I didn't) until it happens to you. Outlets are like anything else and wear out after time and use.
Today I feel an enormous sense of relief that this is going to be taken care of professionally.
I'm stepping down off my soap box and getting Megan up. It sounds like she has a sinus infection and looks like she's developing pink eye in her one eye so off to the doctor she is going.
Oh and before I forget, in case you don't know, Shelly, RoxyMama, is making another quilt for the Anniversary celebration. You can visit her journal and leave a comment to have a memorial square made for your lost loved ones. It will be a beauty...... XX Roxy Mama XX
ROFL...I'm editing again....if you want a mug shot in an anniversary video, Stevie 'J~Land' 3rd Anniversary tribute video has graciously offered to put a video together with pictures of J-Landers. Clicky on the link to get all the info.
Have a good day all............