Today actually started out well. I was up at 4:30 a.m., put my pot of coffee on, and promptly sat my butt at the computer. I didn't have much e-mail to read or many journals to catch up on. I was zipping up and down my AOL favorites and noticed I hadn't read Becky's MySpace blog in a while.
Of course, by the time I finished the one entry, I was in tears; happy tears. I am so emotional lately. "Letting Go" it was entitled. Becky was my angry child and had every right to be. Her father was a verbally abusive alcoholic; physically once in a while. She enclosed her heart in a shield of stone to protect herself from the hurt and pain. I didn't realize any of this at the time. In her entry, she refers to the hatred she carried for years at her father when "she was an angry, hormonal teen." She can't continue to do this to herself anymore. It is making her sick to her stomach and have heachaches to hate. Her words. She also opened her entry with the fact that each week when she attends church, it is amazing to her how the sermon is about something she is dealing with. Last week was trying to control your surroundings and life. Becky is my control freak or was.
What I am finding amazing is that the rock hard shield she has guarded for so long around that heart of hers is slowly but surely disintegrating. I can tell by her writings that she is becoming more at peace with herself and her life. She hasn't forgiven her dad yet. He has never asked for forgiveness or thinks he did or ever does anything wrong. She has to accept the fact that he is the way he is and only he can change himself. Megan called her dad last night for money. He said he had to to discuss it with his wife since she is the major breadwinner now and would call her back. Did he? Nah...but she was going to call him today while step mom was at work. So, I thought this might be the beginning of more peaceful times to come.
Silly, silly me.......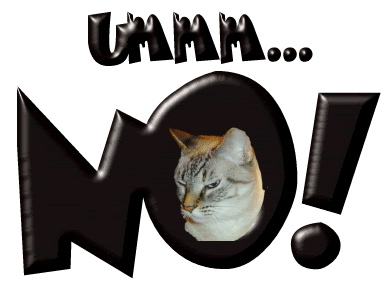 LOL...You are about to enter the "Whine Zone" (I'm really praying this zone will disappear soon.
I went online. Megan's loan was sent to the university and just needs to be processed. They usually do it once a week. Her rent is due; she needs her books by the end of the week; and the food I bought her before she left last week is gone. She needs gluten-free food because of her celiac disease which is outageously expensive although she is a wonderful cook and has created a lot of her own dishes that are gluten free with stuff from the regular grocery store.
I called Financial Aid this morning to see when they would process her loan and have a check ready...OK...Friday, Sept. 8th. I was stunned. How in the world is she supposed to buy books, pay her rent, buy food, etc. until next Friday? She has enough in her bank account to cover books and a meager amount of food. Daddy dearest won't answer her phone calls or messages. She's like the bill collector in his eyes.
I ran to the bank at lunch and took rent money for her out of my savings and put it in her checking account. My head was spinning and drat...I was crying once again. When this savings is gone, it is gone...no more. It's from a home equity loan, and there "ain't" no more equity left.
Since June when my gas line in the car broke the day before my trip to Ohio to meet Penny, there has been a non-stop drain on my budget with car repairs, electrical repairs, etc.
My head was pounding the rest of the day. I pray my ex finds it in his heart to help her out but I know him far too well.
Of course, Joey called later on and said the lawnmower had finally taken its last breath. I knew I was going to need a new one pretty soon but I was praying it would last until fall so I could wait until spring to buy a new one.
My BF...grrr...was less than sympathetic. He seems to forget his panic attacks a month ago when he thought he was going to lose over half of his retirement each month to spousal support while his divorce is pending. Wow, how quick he forgets what it's like to scrounge every day. He says lawnmowers are half off now. I could get a decent one for $250. I just laughed totally hysterically because it might as well be $2,500. My darned tranny is leaking like a sieve and I'm supposed to buy a lawnmower. Joey managed to pound it for a half an hour and got the grass cut.
And while I'm on a roll...I will never understand family law in Pa. Roll back five years or so. My ex was making what my BF is now. I had the same income as his spouse plus two children. Their children are grown. There is a pay scale for both CS and a different one for spousal support. How in the world can a woman with no dependent children get twice as much as a mother with three dependent children? His attorney said spousal support is greater now than child support. Lord have mercy...go figure. Who makes these laws?
Well, anyway, it's hump day...YEAH! I still feel like it should be Thursday but that's ok. Two more days to go and then a long weekend. Joey is going camping and Megan is staying in Pittsburgh. The new manager never scheduled her to work at Eat N Park Labor Day weekend like she had asked. This new manager is a piece of work. Not that she couldn't have used a couple hundred in tips...oh well..........
Keeping my fingers and toes crossed that my phone doesn't ring at work tomorrow. Lately, it's never a good sign.
Off I go to have Calgon take me away for a while......
Thanks to Missie again for my cute siggy!