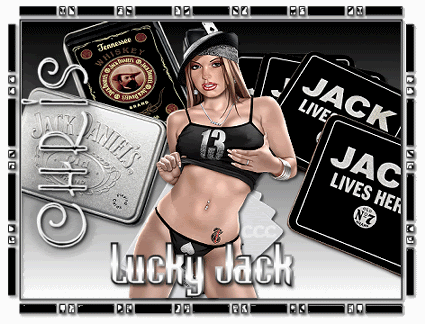 The tag above was made by Diama/Cherry Chocolate Cherried Creations. LOL...yep it looks just like me. Herein, though, lies the struggle I sometimes face. Well, more than sometimes. I like SAC (some adult content) tags and such that are in good taste. But does my religion?
I've been pondering my beliefs lately and wonder where to draw the line, what does God think of me, etc. Pretty heavy stuff to which I know the answers but fight compliance.
My biggest struggle, which I've hesitated so long to even mention and wonder if I should or not or go private for certain things is my BF. His problem right now is a divorce which is getting uglier by the minute. He had a court hearing and represented himself with some guidance from his attorney. It was awful but he won the first round.
My mind goes round and round. I was separated for 7 years before mine was final. I would still be married if my ex hadn't found someone he wanted to marry. My BF's separation is over 10 years and has escalated over reduction in spousal support since he retired.
Many have asked why we aren't married. That is one reason but only one. Will we marry when his divorce is final? I don't think so. We've both lived alone for far too many years and have our own ways of doing things which are so totally opposite. I truly don't think I could live with someone else in my space. I'm getting very set in my ways, as is he.
So, throw my religious beliefs into the mix and it doesn't gel. I pray for forgiveness but continue to do what I want forgiven for....make sense?
LOL...honestly, we've talked of marriage and when I'm able to sell this house when the kids are gone getting an apartment adjoining his. How's that for insanity? Married with separate spaces. There is total love, support and commitment between us and has been for years. But two total opposites who like their own space.
Nuff of that. My electric meter was leaking water into the breaker box. The sealing outside had worn from being exposed to the weather and the location on the west side of the house. The duct seal is only good for 5 years and was pushing 10. The electrician couldn't believe it lasted that long. The first two breakers were shot. My family room and the swimming pool, which explains my pump problems. Luckily, the first breaker was the familyroom so it was noticed. If it had been the breaker for the diningroom the leaking would have continued until it hit a breaker that was noticeable. He closed of the two damaged slots and put new breakers in open slots at the bottom. I still have three open spots left. Had I shot more breakers, I would have needed a whole new box. $80 was the cost....not bad at all. $60 for the labor and $10 a piece for the new breakers. He only charged me what he paid for them. He loaded on the duct seal. My BF has to get 35 yr electrical caulking at Home Depot and fill in the areas that would allow water in. Then replace the duct seal so I'll have double protection. The previous homeowner hadn't caulked it.
I'm very thankful that I called the electrician and caught the problem before it escalated into something far worse.
Oh and Rose and I are definitely getting our own offices...whoo hoo. We are all going up to the 16th floor next week to take a peek. The move is scheduled for after Columbus Day now. I can't wait. I don't take my lunch very often now because I'm right out in the open space of the reception area and feel weird eating there. Buying lunches everyday is putting me in the "poor house."
Megan's last day at work is the 19th and then off to her house she is moving. She is taking my full bed from my room. I'm moving into her bedroom, the master bedroom, and turning my old little bedroom into a sitting room. ROFL...it was the baby's room when I bought the house and I still have Disney Babies wallpaper border around the top. I pulled down so much darned wallpaper in this house over the years that I let mine go. Well, it's coming down this fall. I'm buying a daybed or something so if she does decide to come back next summer, there will still be a "guest" bedroom. Times are a changing around here.
I've been so super busy so I haven't had a chance to visit much. Last night was dancing night so I'll be around tonight. Joey is back in Pittsburgh watching the Steeler game and Megan has to work so I'll have a nice, quiet evening to myself.
Gotta run...my chef, Megan, barbecued some center cut pork chops on the grill and steamed some cauliflower. Yum, that girl can cook. Oooo, I just peeped in the kitchen, and she has cheesy potatoes in the oven. Now I really gotta go......Later!!!!

Isn't this siggy just the cutest? We have a new budding PSP creator, Missie. Missie's Upside Down World I just fell in love with her siggy tag and being the "shy" one I am (hehehehe), I begged her to tag one for me. HUGS Missie!